Contact us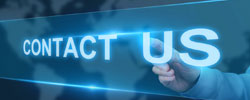 DONGGUAN SHENGBAIWEI PACKAGING MACHINERY CO.,LTD.
Address: Room 506,No.1 Songhu Zhigu R&D Center,No.1 Renju Road,,Liaobu Town,Dongguan City,Guangdong Province,China
Tel: 0769-22618036
Fax: 0769-22608236
URL:
www.dgsbwpacking.com
E-mail:
info@dgsbwpacking.com
Structural characteristics of several domestic sealing machine
Source: Date:2014/10/28 15:46:34 Views:
(1) H B-66-type sealing machine. The models for the manual nail me, points 16, 19 in two sizes, respectively, using 35 x 16mm and 35 x 19mm staples staples. Suitable for all kinds of cardboard boxes and plastic box sealing. When using the full requirements of the items inside, sealing the bottom when empty tank pad is required to master. Carton different thickness, can be nailed into the knob to adjust the depth of the card.
The machine weighs 2,1kg, Dimensions 470 x 120 x 270mm ,. (2) BFT-10-type sealing machine. BFT-10 sealing machine, through mechanical transmission, pneumatic operation and photoelectric control, items that have been installed corrugated boxes were sealed and the adhesive paste portion folding down seals and other operations. Since the carton feed, stickers and seals off both intermittent operation, the production capacity is limited (1-10 cases / min). The machine heavy pots 1000kg, matching motor power 1.1kw
(3) BZ-806 automatic carton sealer. The machine with the tape up and down on a rectangular carton sealing simultaneously, using a lever-type sealing mechanism automatically sealed. Code Lane end table and is equipped with four uprights to make the sealing means can move up and down. The lower part of the chassis is equipped with four road wheels with brakes, and in order to keep moving and brake tight. The machine continuous sealing capacity of 15m / min, matching motor 140w, a whole weight of 250kg.
NextPage:Suction nail packer body
Tel: 0769-22618036 81111989 8111197 981111969
Fax: 0769-22608236
Website: http: //www.dgsbwpacking.com
Liao Bu Town, Dongguan City Industrial Park Hui drug Lebo
Dongguan Sheng Budweiser Packaging Machinery Co., Ltd. for the record number:
Guangdong ICP No. 14023821