Contact us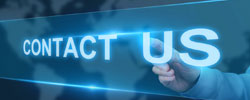 DONGGUAN SHENGBAIWEI PACKAGING MACHINERY CO.,LTD.
Address: Room 506,No.1 Songhu Zhigu R&D Center,No.1 Renju Road,,Liaobu Town,Dongguan City,Guangdong Province,China
Tel: 0769-22618036
Fax: 0769-22608236
URL:
www.dgsbwpacking.com
E-mail:
info@dgsbwpacking.com
Automatic generation of sealing and cutting machine hydraulic schematics
Source: Date:2014/10/28 15:46:34 Views:
In the AutoCAD environment, in order to HMB design can be easily extracted to the relationship between pore connectivity schematic, so shaped by loading in the AutoCAD file, call the hydraulic schematic diagram document library in a variety of hydraulic components, complete the principle Drawings. Schematic diagram used in the elements, including a variety of valves, cylinders, pumps and other types of tile, variety, a large number, if one established a graphics file storage space is considerable. Here the method of shape files to create a schematic library, and loaded through the icon menu, you can save a lot of storage space, and call graph is very convenient to achieve a rapid draw schematics.
Hydraulic system designed cartridge valve integrated open hydraulic system, it works as shown in Figure 3 - 1. Duty cycle of packaging sealing and cutting machine hydraulic system is: Slider return, loosen the clamping cylinder, clamping cylinder clamping letter cutting machine shearing. First, the solenoid valve "commutation, oil via two-way cartridge valve 12 into the cylinder to take charge of the lower chamber, lifting the slider, gas compression energy storage. Then, the solenoid valve 5 commutation oil into clamping cylinder lower chamber, clamping cylinder quick return, release the workpiece. after feeding, the solenoid valve 5 commutation, high pressure oil chamber into the clamping cylinder, when the mold clamping a workpiece clamping, electromagnetic commutation 5 reversing valve in the neutral position, the solenoid valve 8 commutation, oil via two-way cartridge valve 9 into the pressure cylinder, pressurized fluid through pressurized cylinder so. sealer cut, the gas expansion work while oil via two-way cartridge valve 14 Quick put oil, slide down quickly, perform sealing and cutting machine cutting, sealing and cutting machine cut after working cycle ends role of the control valve 1 is inching to die action.
The hydraulic system has the following advantages:
(1) using a pump to control the clamping and sealing and cutting machine shearing circuit, high efficiency, low cost, to achieve a continuous operation.
(2) The main control valve using a two-way cartridge valve, through the large amount of oil, then dry integration.
(3) system, a small accumulator to maintain a stable control of the hydraulic pressure.
Tel: 0769-22618036 81111989 8111197 981111969
Fax: 0769-22608236
Website: http: //www.dgsbwpacking.com
Liao Bu Town, Dongguan City Industrial Park Hui drug Lebo
Dongguan Sheng Budweiser Packaging Machinery Co., Ltd. for the record number:
Guangdong ICP No. 14023821