Contact us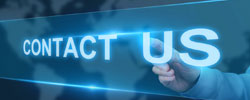 DONGGUAN SHENGBAIWEI PACKAGING MACHINERY CO.,LTD.
Address: Room 506,No.1 Songhu Zhigu R&D Center,No.1 Renju Road,,Liaobu Town,Dongguan City,Guangdong Province,China
Tel: 0769-22618036
Fax: 0769-22608236
URL:
www.dgsbwpacking.com
E-mail:
info@dgsbwpacking.com

Dongguan Shengbaiwei Packaging Machinery Co., Ltd. specializes in the production and manufacturing of automated packaging equipment. The company has a professional design team, an independent research and development center, a visual and intuitive sales exhibition hall and a group of professional sales engineers. The company is committed to providing professional packaging equipment for various customers in the market, designing professional packaging solutions, reducing costs and improving efficiency, and introducing new automatic packaging equipment in continuous updating and creation. The company's products involve many industries such as food, electronics, daily necessities, chemical drugs, stationery, building materials and hardware. We are honored to be an honorable customer supplier for Vinda tissues, Jingtian Baisuishan, VTech, Panasonic and others. The company's products have been sold at home and abroad, established a stable customer base in Southeast Asia, the Middle East, Africa, etc., and have successfully entered the European market, widely appreciated and recognized by foreign investors. At present, the company's products involve, semi-automatic, automatic sealing and cutting heat shrinking machine series, unpacking machine, sealing machine, I-shaped sealing machine series, automatic packaging machine, vacuum packaging machine, stretch film machine series, packing, palletizing series . At the same time provide enterprises with high-quality and inexpensive packaging supplies. In the years of reform and practice, the company adheres to the development concept of "leading quality, customer satisfaction, enterprise development, and social value". It constantly recruits high-tech talents and management elites to create a professional operation and management system, which has been well-known at home and abroad. Enterprises provide high-quality packaging equipment and perfect after-sales service.