Contact us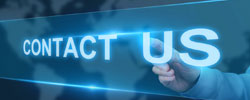 DONGGUAN SHENGBAIWEI PACKAGING MACHINERY CO.,LTD.
Address: Room 506,No.1 Songhu Zhigu R&D Center,No.1 Renju Road,,Liaobu Town,Dongguan City,Guangdong Province,China
Tel: 0769-22618036
Fax: 0769-22608236
URL:
www.dgsbwpacking.com
E-mail:
info@dgsbwpacking.com
Packaging Machinery accounted for an important position in the national economy
Source: Date:2014/10/28 15:46:34 Views:
With the rapid development of the national economy, foreign trade continued to expand, people's living standards improved significantly, on the product packaging increasingly demanding urgently requires packaging mechanization, automation, which greatly promoted the development of packaging machinery industry, Packaging Machinery Industry occupy a position in the national economy is increasingly important.
In recent years, the development of China's food packaging industry very quickly, far more than other manufacturing industries. According to experts speculate that a period of rapid development in order to meet the future needs of the food packaging industry, there will be five major food packaging machinery dominate the market:
One bag making, filling, sealing packaging machinery. The current domestic production of such machinery manufacturers more than 100, the annual output of 15 million units. Bag making, filling, sealing packaging machinery development trend for the modular structure, multi-column-speed, high stability, simple mechanical transmission, adaptive closed-loop control.
Second, the metal packaging container processing equipment. State metal packaging container processing machinery manufacturing base has taken shape, the development trend of such products to improve product performance, increase yield and material utilization, the second is to accelerate the improvement of product technology, developed mercury-free welding and high frequency performance welding power supplies.
Third, corrugated boxes (board) production equipment. Over the past decade, the development of China Machinery Industry corrugated boxes quickly, corrugated board product line developed from species to multiple varieties of printing slotting machine, cardboard gluing machine, Notching Machine series, the future direction of one high-speed equipment, two light is in corrugated cardboard boxes equipment.
Fourth, pulp molding processing equipment. Our paper tableware processing equipment, the current production is still relatively small-scale, high processing equipment prices. More research in the future pulp molded tableware processing machinery should reduce the cost of heating the mold forming, improved heating and reduce power consumption costs, increase production and so on.
Fifth, vacuum packaging machinery. Many of China's production of vacuum packaging machinery business to assemble, the main varieties of semi-automatic operation based, automatic continuous, large vacuum chamber and vacuum packaging for liquid packaging machinery less, the general lack of domestic efficient, dedicated vacuum packaging machine .
Although the development of China's packaging machinery industry fast, but compared with developed countries in terms of product variety, technical level and product quality has a big gap. Developed countries have computer control, laser technology, artificial intelligence, fiber optics, image sensing, industrial robots and other high-tech sophisticated used in packaging machinery, and these high-tech in China's packaging machinery industry has only just begun using; China's packaging machinery product varieties gap of about 30% to 40%; performance, visual quality of packaging machinery products have a certain gap. Therefore, we must take strong measures to further accelerate the pace of development of packaging machinery industry, for the early struggle to catch up with the world advanced level.
Tel: 0769-22618036 81111989 8111197 981111969
Fax: 0769-22608236
Website: http: //www.dgsbwpacking.com
Liao Bu Town, Dongguan City Industrial Park Hui drug Lebo
Dongguan Sheng Budweiser Packaging Machinery Co., Ltd. for the record number:
Guangdong ICP No. 14023821